Kyalami News
A reminder to all owners that vets now recommend doing AHS (African Horsesickness) vaccines during the winter months so that they are fully completed by the end of October. This is because there is lower midge activity during cold months – higher midge activity means more danger of a vaccine-induced outbreak.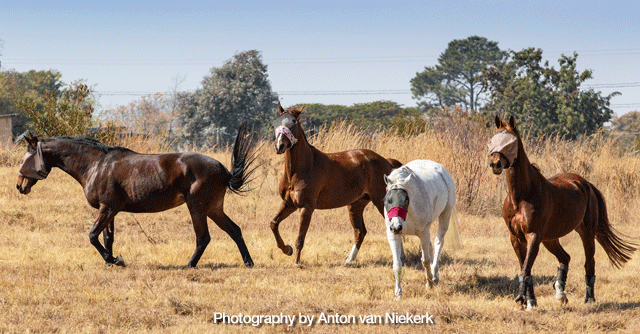 The two vaccines can be given three weeks after each other or you can leave a longer break.
If your horse has had 3 or more AHS vaccines in the past then it is safe to work them through the vaccine period – lighter work in week 2 following the vaccine is good practice, and so is taking temperatures every morning. If your horse feels flat or has a temperature then give a couple of days off.
This means there is no need to interrupt the show schedule for AHS, as your horse will be able to maintain fitness, and you can schedule the vaccines so that you do not attend shows in week 2, where you may want to work more lightly.